La Liga
Top 10 Greatest Atletico Madrid Players Of All Time
Top 10 Greatest Atletico Madrid Players Of All Time
Top 10 Greatest Atletico Madrid Players Of All Time
Atletico Madrid is one of the most dominating forces in Europe. Founded in 1903 by three Basque students in Madrid, it now stands as the third most successful Spanish club in UEFA competitions after Real Madrid and Barcelona.
Their famous red and white striped combination dates back to 1911 when they were nicknamed Los Colchoneros ("The Mattress Makers"), as their stripes were the same as old-fashioned mattresses.
The club now plays its home matches at the newly built Wanda Metropolitano, after shifting from Estadio Vicente Calderón in 2017. In this article, we have ranked the greatest Atletico Madrid players of all time among all the legends that played for them.
A club with such rich history obviously had seen greats play for them and elevate their status to such a position where they are now ranked amongst the best. Here is an exhaustive list of the 10 greatest Atletico Madrid players of all time –
(10) Joaquin Peiro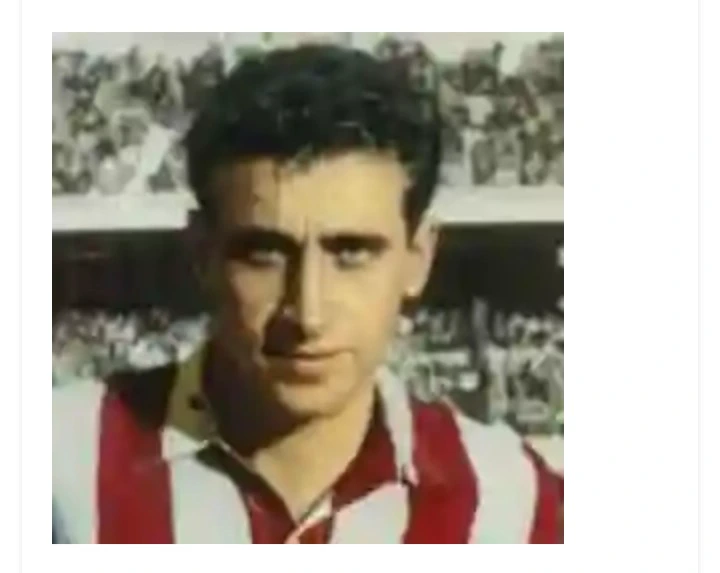 Beginning and ending his career at the Los Indios, Madrid-born Peiro proved to be one of the most influential characters in the history of the club. Scoring 92 goals in 166 games for Atletico Madrid, the attacking midfielder also had stints at a host of other prestigious clubs including Murcia on loan, Torino, Inter Milan and Roma.
He won 12 caps for the Spanish national team; scoring 5 times, including a crucial match-winner against Mexico in the 1962 World Cup which eventually ended 1-0. He also managed the club in 1990 after coming from Athletico Madrileno and Granada followed by brief coaching tenures at Murcia, Badajoz and Malaga.
(9) Hugo Sanchez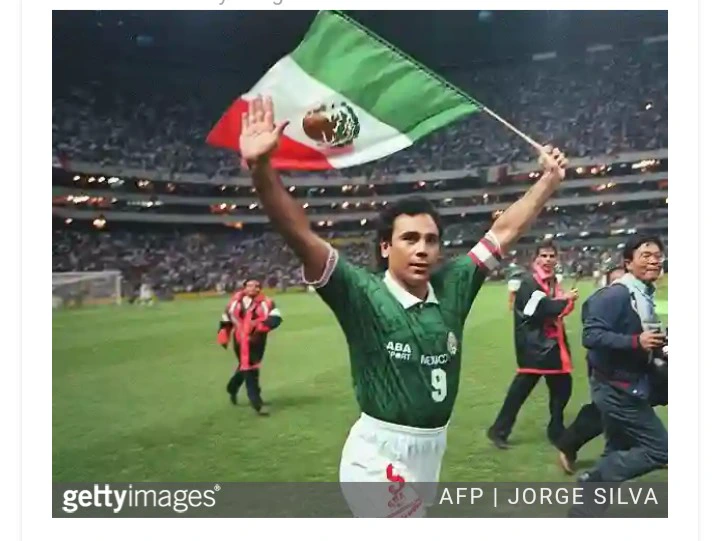 Born and brought up in Mexico City, he played a pivotal role in both Atletico and Real Madrid's success in the past. He signed as youngster at the age of 18 for Pumas de la UNAM, a professional team of Mexico's national university, where he even got a degree in Dentistry while playing for the first team. After gaining interest from a host of European clubs after 5 successful seasons in Mexico including English giants Arsenal, he ended up signing for Atletico Madrid in 1981.
His first year at the club was not as good as he would have hoped, he gained momentum in his second season at the club and went on to win the Pichichi award in 1985, scoring 54 goals in 111 matches after which he was signed by Real Madrid where he scored 164 times in 207 appearances. He is currently the fourth highest scorer in the history of Spain's top division and has rightfully earned his place among the greatest Atletico Madrid players of all time.
(8) Jose Eulogio Garate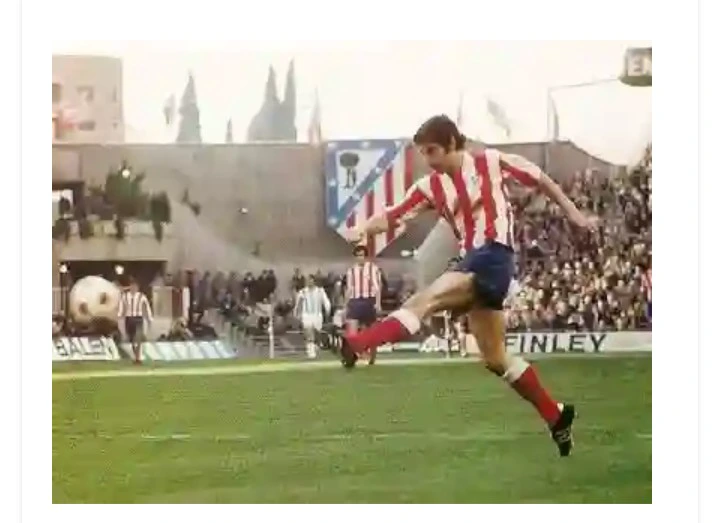 Argentina-born Spanish forward Garate began his career in SD Eibar in 1963 before a move to SD Indautxu a couple of years later. He starred in 23 matches for the club, netting 14 times following his move to the Spanish giants Atletico Madrid.
Garate played in 241 of the matches for the Los Colchoneros, successfully netting on 109 occasions in his 11-year long career at the Madrid club. He also won 18 international caps for the Spanish national team and scored 5 goals during the period of 1967-75.
(7) Diego Godin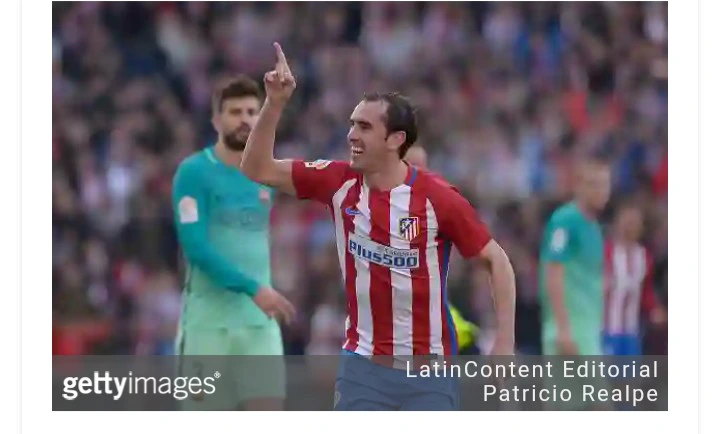 Born in the city of Rosario in Uruguay, Diego Godin has played a crucial role in Atletico Madrid's recent triumphs across all competitions. Winning the La Liga once with the club in 2013-14, the main highlight of his stay would be finishing runners-up in the Champions League twice in a period of three years (2013-14, 2015-16). He was named the best defender in La Liga for the 2015-16 season.
Making his senior debut at Cerro (2003-2006) and after the brief stints at Nacional (2006-2007) and Villareal (2007-2010), the talented centre-back appeared in more than 250 matches for Atletico and established himself as a fan-favourite. He left ATM to join Inter Milan in the summer of 2019. He is undoubtedly one of the greatest Atletico Madrid players of all time.
(6) Fernando Torres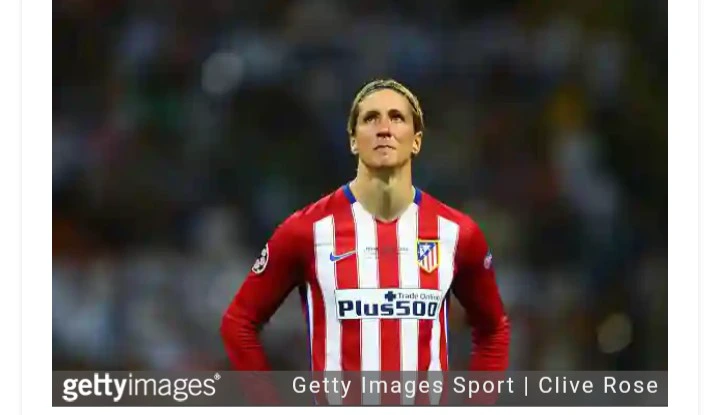 Spanish hit-man Fernando Torres needs no introduction as he has proved himself as one of the most lethal forwards the world has ever witnessed. Starting his footballing career at the youth ranks of Atletico Madrid in the year 1995 at the age of 11, El Nino broke into the senior squad in 2001 where he slowly developed into a complete player, playing 214 matches and netting 82 times before joining Liverpool in 2007 where he went on to score 65 times in 102 matches until 2011.
Chelsea came calling for the star-striker who was brought to Stamford Bridge for £50 million making him the most expensive Spanish player in history. Though his Chelsea stay wasn't as fruitful as he would have hoped, he still ended up winning the Champions League (2011-12) and the club's first Europa League (2012-13) with them. He returned to Atletico in 2016 for two more years.
While his impact was not as profound as it had been beforehand, he did win the UEFA Europa League during his second term with Atletico Madrid in 2018. Overall he scored 121 goals for the Madrid club, placing him in the top-six of their all-time goal scorers. Torres has also won more than 100 international caps for Spain and remains the country's third-highest goal-scorer with 38 goals.
(5) Carlos Aguilera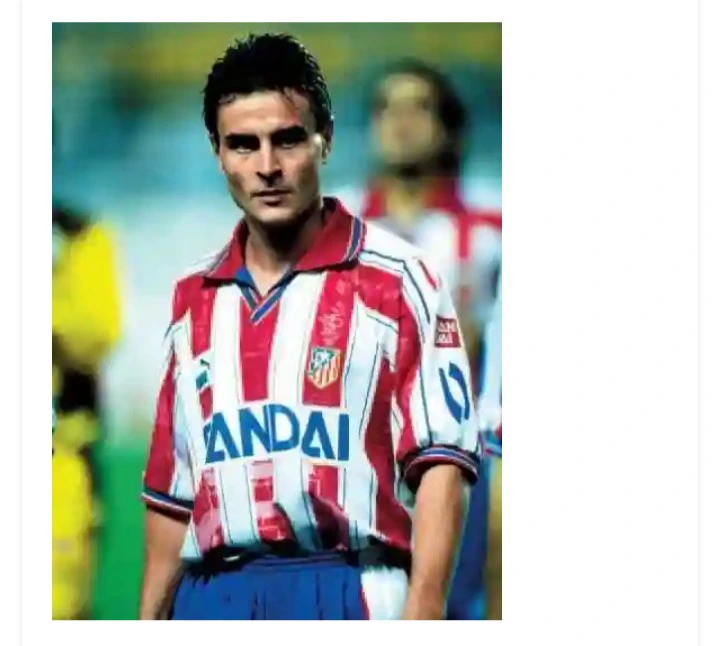 Madrid-born Aguilera started his career at Atletico in 1987 as a right-winger but slowly drifted to thrive as a right-back later on in his career. He made 96 appearances for the Madrid side before moving to Tenerife in 1993. He played in 88 games for the Insulares till 1996 after which he returned to Atletico to stay for the next 9 years. Aguilera starred in 269 matches in his second innings at the club, successfully finding the back of the net on 22 occasions.
He played in over 500 matches in his two-decade long footballing career, 375 of those coming in the top tier of the Spanish League. He also made 7 senior team appearances for the Spanish national team and represented them in the 1998 World Cup.
(4) Adrian Escudero
READ MORE: Former Hearts of Oak striker makes delightful revelation on the fight to stop hooliganism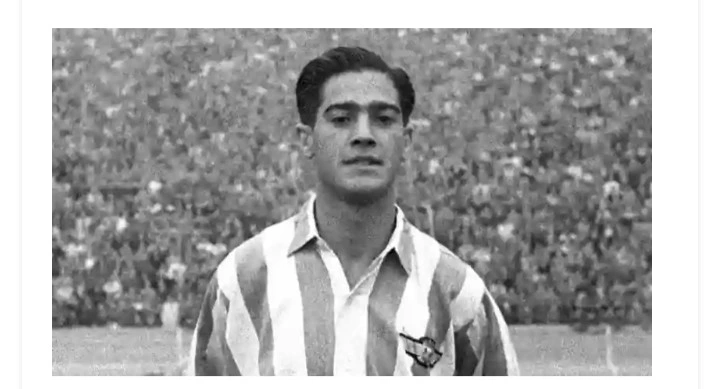 Starting his youth career at Banco Hispano Americano, he made his debut for Atletico Madrid in 1945 and played for the club throughout his 13-year long career. A dynamic forward during that period, Escudero scored 150 goals in 287 appearances for the club and also represented the Spanish national team thrice and scored the all-important equaliser in the 2-2 draw against Turkey in the 1954 World Cup qualifiers. Escudero died on 7 March 2011 in his hometown of Madrid, at the age of 83.
(3) Francisco Campos Salamanca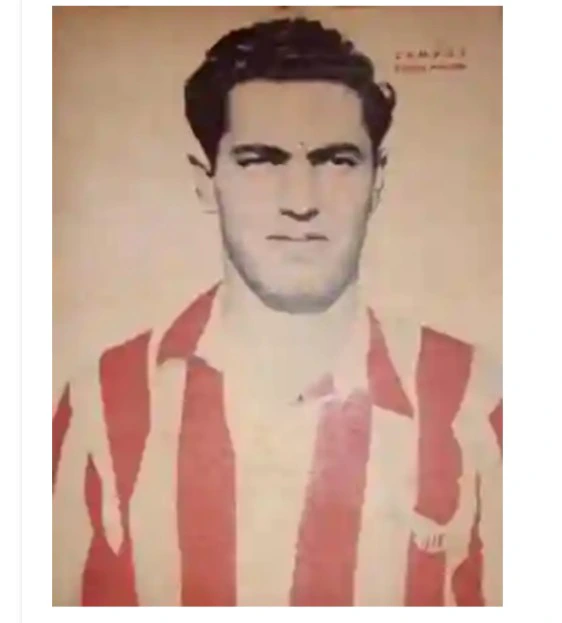 Canary Island-born striker Campos made quite a valuable contribution to Atletico Madrid's history, netting 120 times in only 193 matches he played in. He played 6 matches for Spain and had scored 5 times during the period of 1941-42 but the ongoing World War II destroyed his chances of making it big.
He still has the record of scoring the most goals by an Atletico player in the Madrid derby (a total of 12; 9 of them were in La Liga, 3 in Cup competitions). He also helped Atletico retain back-to-back League titles in 1940 and 1941.
(2) Adelardo Rodriguez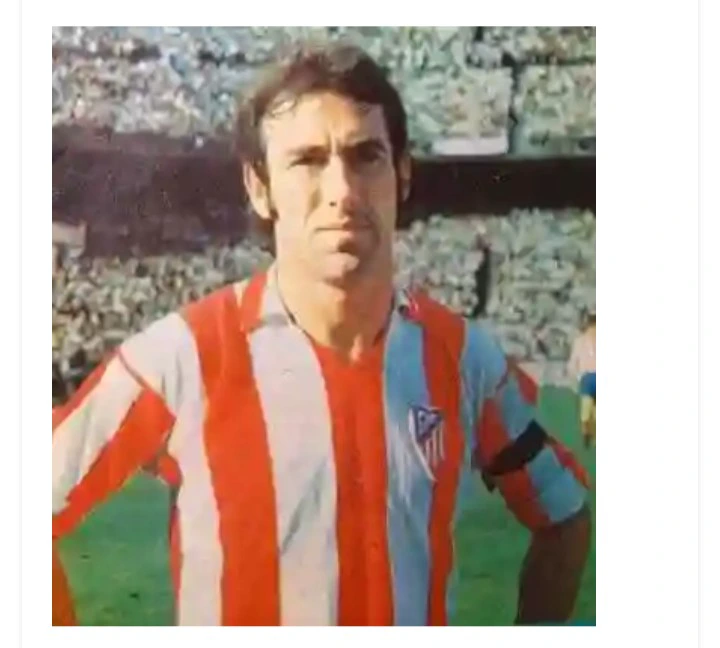 Record setter for the most appearances for Atletico Madrid in a career which lasted 17 long years, the club enjoyed the most successful spell in its history winning three La Liga titles (65–66, 69–70, and 72–73), five Copa del Reys (1960, 1961, 1965, 1972 and 1976), the 1962 European Cup Winners' Cup, the 1974 Intercontinental Cup during his stay. In his glittering football career, he made 550 official appearances for Atletico, scoring 113 goals.
He won 14 caps for the Spain national football team and scored 2 goals. He was an important part of both the 1962 FIFA World Cup and the 1966 FIFA World Cup squads.
(1) Luis Aragones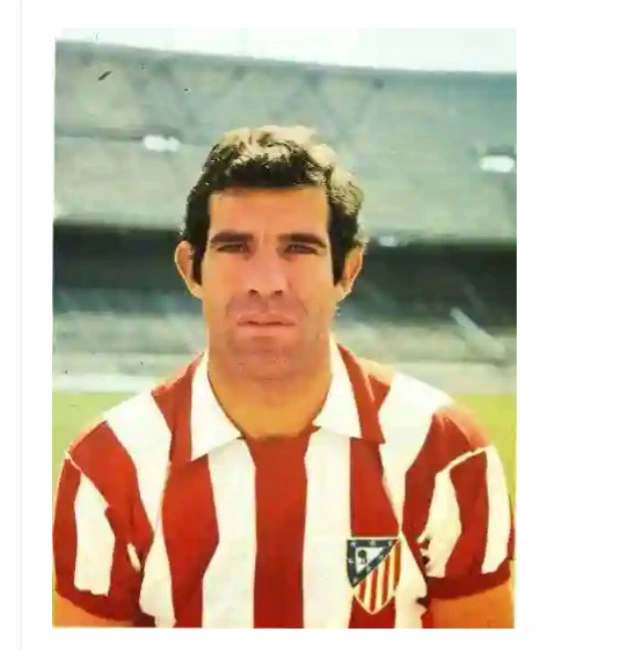 Arguably the most decorated player to ever embrace the red and white, Hortaleza-born Aragones scored a record number of 173 goals for the Los Indios. Beginning his celebrated career at Getafe (1957-58), he left for Real Madrid where he spent 3 seasons on loan at three different clubs (Recreativo Huelva: 1958-59, Hercules: 1959-60, Plus Ultra: 1960) without even a single appearance for the Los Blancos.
ALSO CLICK: Real Madrid, Barcelona and Juventus to get harshest punishment
Things changed dramatically when he joined Atletico Madrid in 1964 where he eventually retired after a decade. Making 372 appearances for his club during that period, he also represented Spain in 11 matches scoring thrice. The talented playmaker also had a successful managerial career, managing a total of 10 different teams including the likes of Barcelona, Espanyol, Sevilla, Valencia, Betis and obviously, Atletico Madrid.
He also managed the Spanish national football team and led them to the UEFA Euro 2008 title. The legend died on 1st February 2014, aged 75.
Notable Mentions
(i) Diego Forlan
(ii) Diego Simeone
(iii) Sergio Aguero
(iv) Kiko
(v) Gabi
(vi) Isacio Calleja
(Vii) Juanfran
(viii) Paulo Futre
(ix) Antoine Griezmann
(x) Jan Oblak
Source: Betterwriter